We get to know you first
Prose is an online shampoo brand that customizes each formula specific to your hair profile. They do this by asking you. All the other brands just assume they know what your hair needs. 
So we use their assumptions to highlight that Prose actually listens.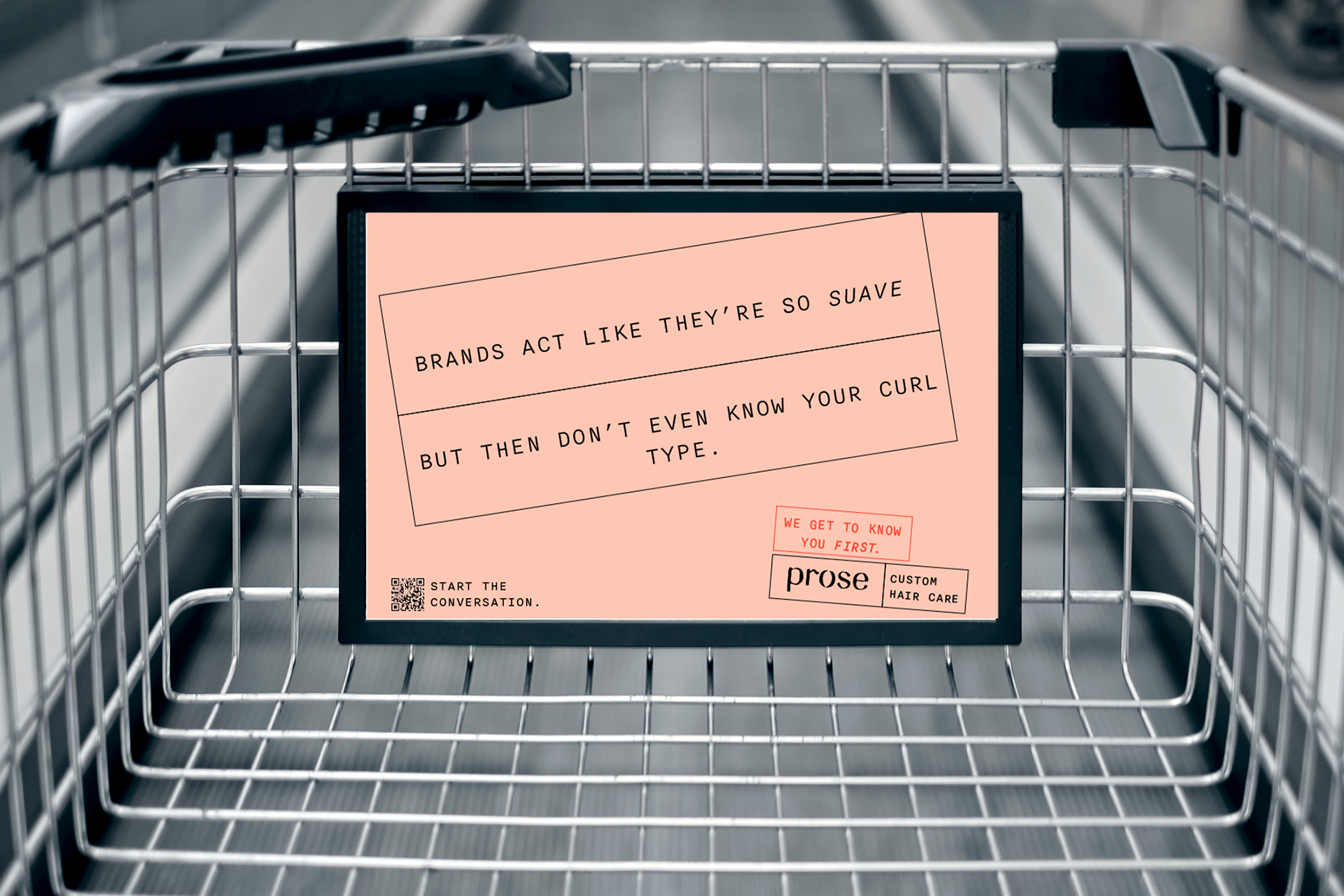 Purchasing endcap space, we'll advertise our unique benefit through our products absence.