We get to know you first
Prose is an online shampoo brand that customizes each formulas specific to your hair's needs. Which means we don't pretend to know what your hair wants, we actually ask. 
Oh, and we tell you on the turf of the competition, with their own words.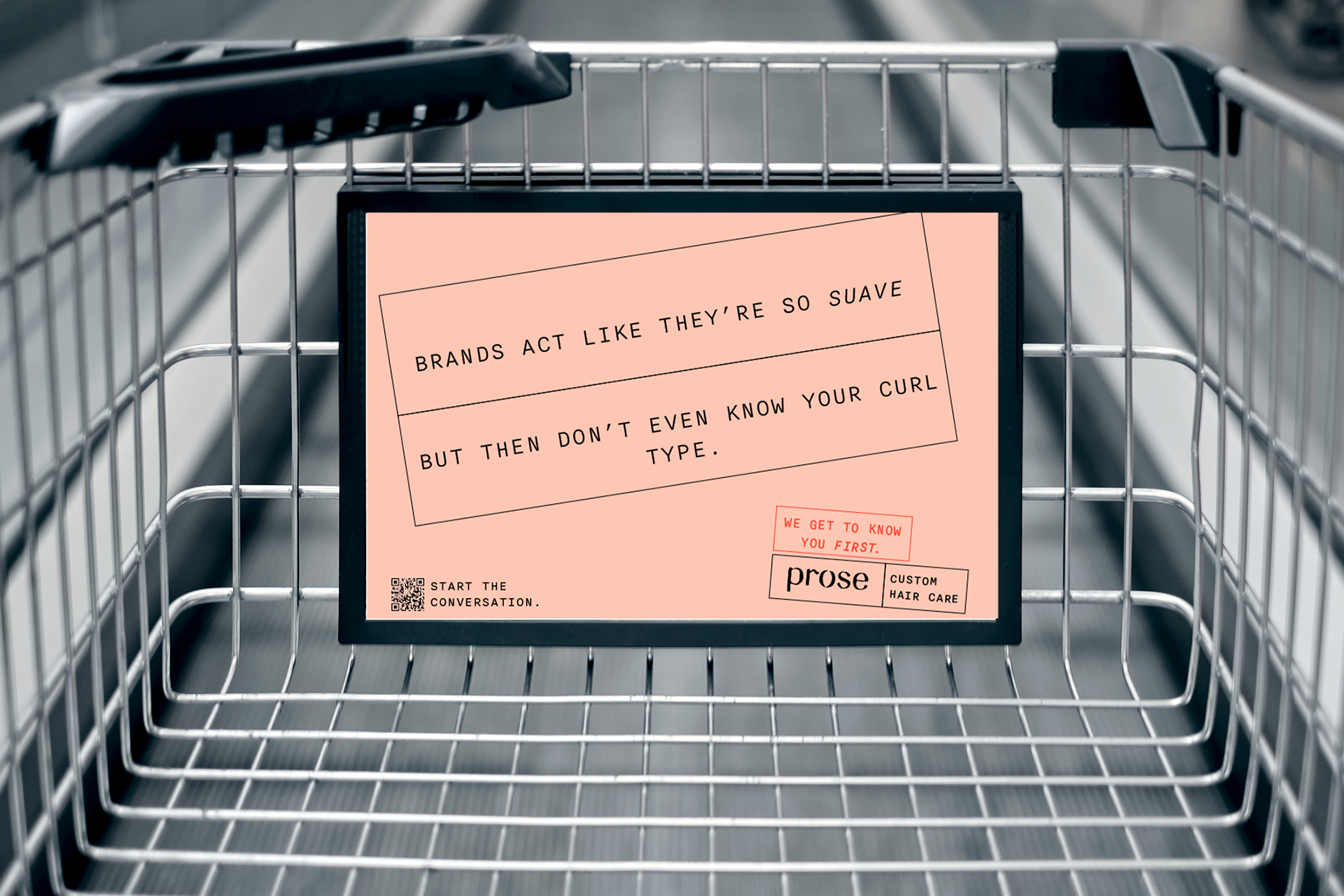 Purchasing endcap space, we'll advertise our unique benefit through our products absence.