Music takes you there
Pandora has been lagging behind Spotify and Apple Music for years. So we made a companion app, SONGMAP. Mix your standard music streaming with the fun of Pokemon Go, and let the music take you there.   
Opening the app, users are greeted with the loading screen, then directly to the map. The map is automatically set to the users location.
Tap to change map view and double tap to navigate. 
Expanding the navigation window reveals a list of  nearby posts.
These are songs posted by users, tagged to specific locations. 
Click on a post to stream the songs and reveal more information
Clicking on the settings menu reveals different ways to filter the map.
For example, in the genre setting, users could choose a map that only shows songs under the METAL category.
To drop their own song, users click on the top left icon. 
This reveals a live camera as well as options to add tags to their drop, and a short message on what the song and location means to them.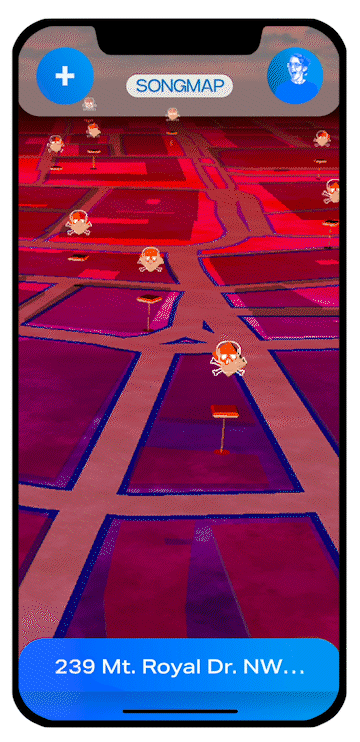 Tapping on the right reveals the user's profile.
Here, music saved from the map are stored, plus additional user data.