We get what you don't
How often do you say "I don't get this" when trying to build your "easy-build" table? Each instruction manual gets more confusing than the next, and it ends up feeling like gibberish. 
That's where we come in.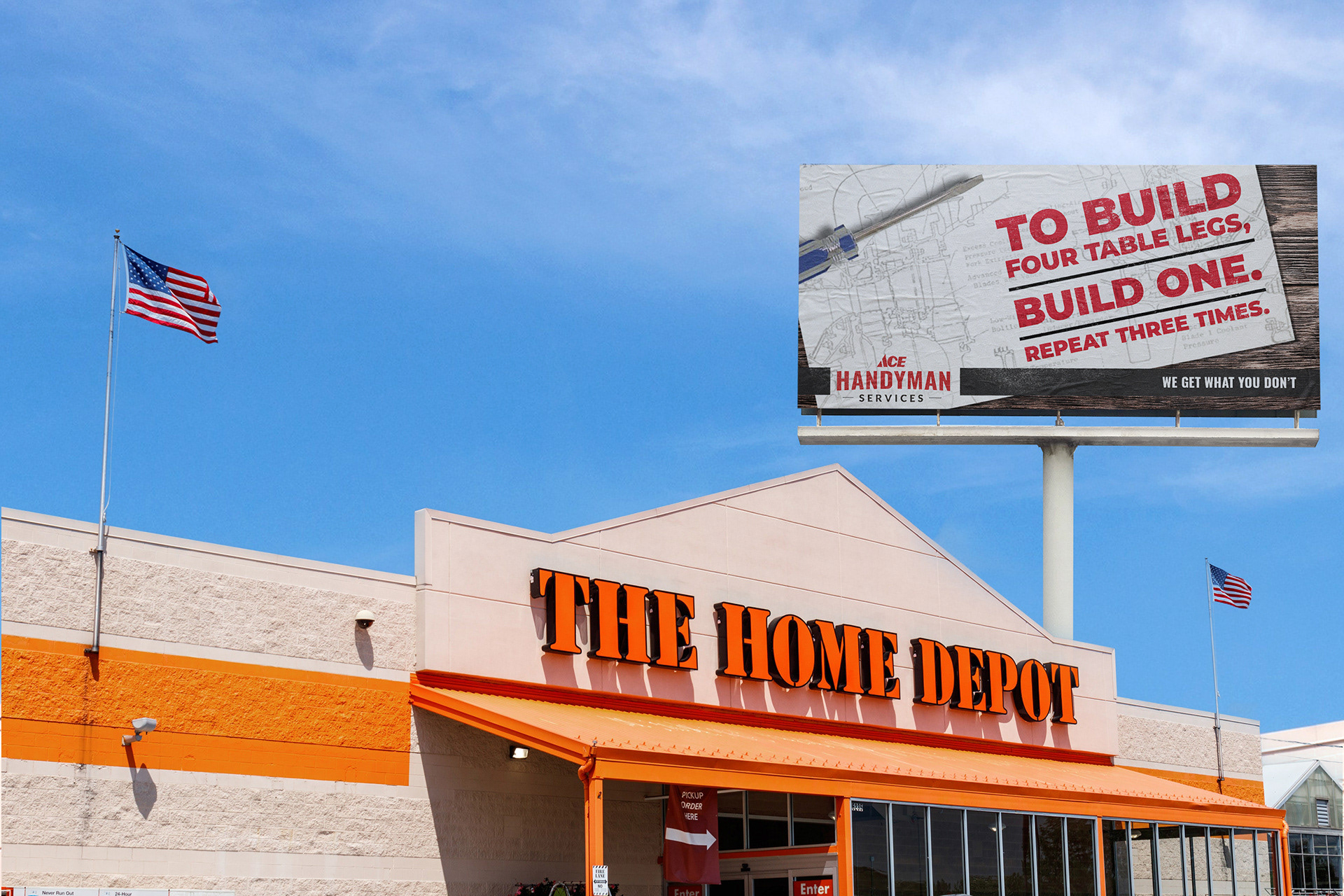 Welcome to the "Ask ACE Expert Counter," now installed in stores across the country! It serves as a place for customers to schedule ACE Handyman service appointments and ask for DIY advice.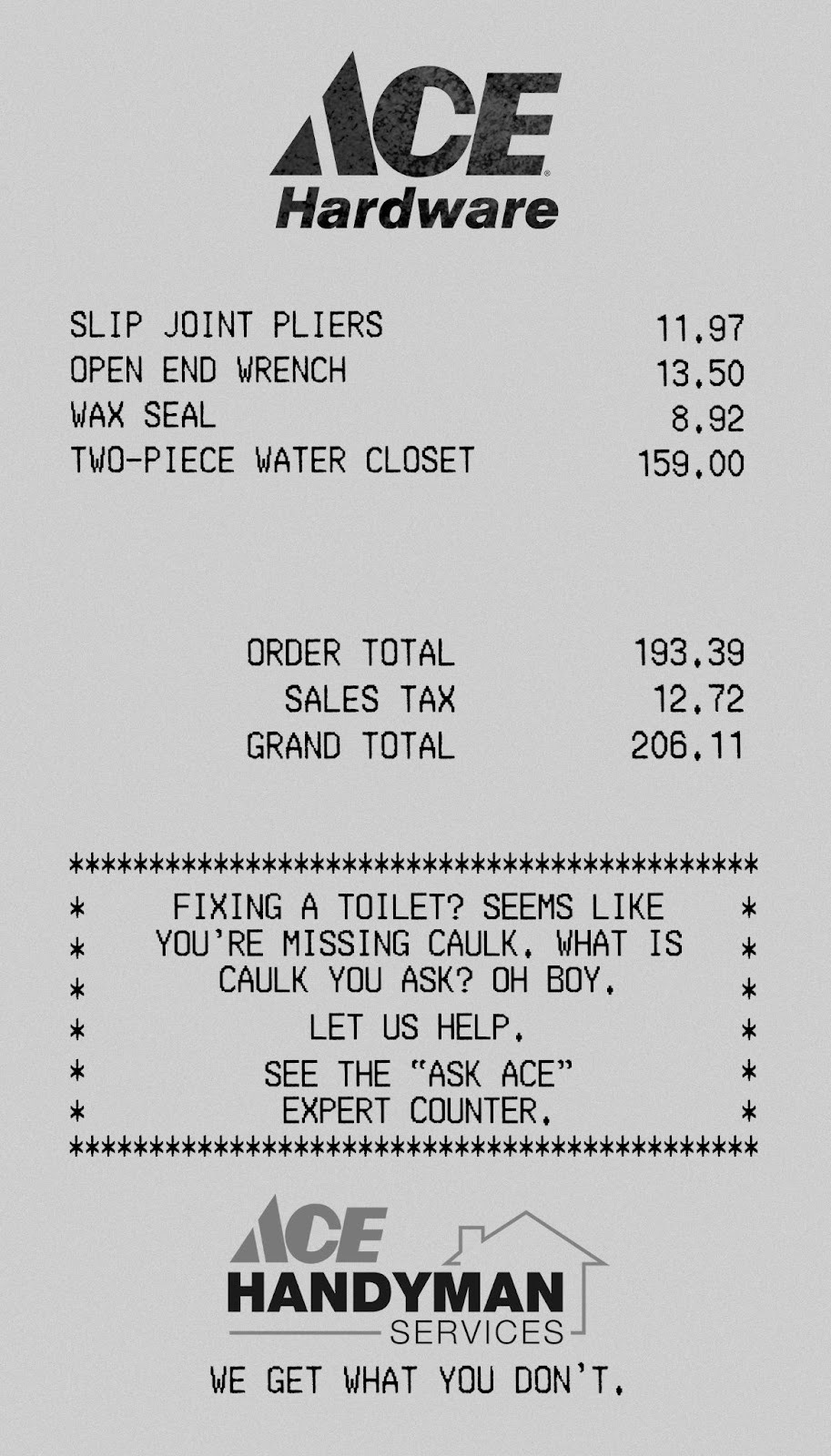 Using an algorithm at the P.O.S., specifically tailored messages will appear on ACE receipts, indicating what the customer is fixing, and what else they'll need.